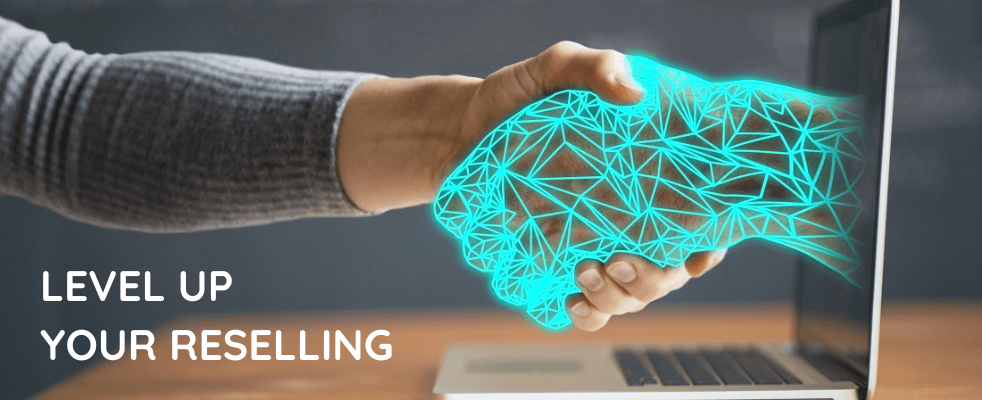 Transferring Domain Names: A Guide for Resellers
Nowadays, getting a domain name for your website from a registrar or a reseller has become very easy. The Registrars provide the service of registering and purchasing domain names.<!–-noteaser-–> ICANN (Internet Corporation for Assigned Names and Numbers) accredits these registrars.
The process is equally easy if you wish to switch to another domain provider. There might be several reasons for your switch, such as reduced cost, a smooth interface, and better support. Even though switching is easy, the terms and conditions for transferring a domain differ from one provider to another.
If you're a reseller looking to switch domain providers and enhance your services, this post is for you! ICANN offers a reliable and feature-rich platform. Here is the step-by-step guide to help you transfer your domains to us. Follow these instructions to seamlessly migrate your domains and continue providing exceptional domain name services to your clients.
Possible reasons for switching domain providers
High Renewal Price
High renewal prices are a significant factor in switching domain providers. When the renewal price for a domain increases, it can exceed the budget for long-term domain owners or businesses.

Transferring to a new domain provider offers the opportunity to explore more cost-effective options and potentially find better renewal prices. Switching providers that offer reasonable renewal prices can alleviate financial burdens. It allows businesses to continue managing their online presence without unnecessary financial strain.

Improper Support
Registering and using domain names may require quick help to change domain settings and resolve DNS-related issues at any time. Isn't it great to get 24/7 support services? Yes, having reliable and responsive customer support available round-the-clock is crucial to managing domain names.

Improper support or not receiving it on time from a domain provider can lead to frustrating experiences and hinder the smooth operation of your online presence. Encountering challenges with domain setup, Domain Name System configurations are not uncommon. And having access to a responsive and knowledgeable support team can impact your experience.

Multiple Platforms
Combining various domains under a single registrar makes it easier to have an overall view of the domain information. It helps to look after domain registrar offers, renewal dates, DNS server addresses, control panels, web hosting services, and network connections. It also benefits with better security, maintaining txt records, ns records. And you will have increased oversight in a single platform.
Points to consider before changing a provider
Evaluate Your Current Provider: Assess your domain provider's offerings, pricing, and support. Identify the reasons driving your decision to switch, such as better features, competitive pricing, or improved customer service. This evaluation will help you understand the benefits of moving in with us.
Research and Sign Up: Take the time to thoroughly research the features, pricing plans, and reseller benefits we provide. Start by exploring our website, delve into the available options, and take the step to sign up for a reseller account. Be familiar with our platform and develop a comprehensive understanding of how it seamlessly aligns with your unique business goals.
Prepare Your Domains for Transfer: Before starting the transfer process, ensure your domains are eligible for transfer. Be sure to unlock the domain names, ensure they are not on hold, and provide accurate contact information. Update any necessary details to avoid complications during the transfer.
Obtain Transfer Keys: Initiate the domain transfer, and generate codes from your current domain provider. These codes, also known as EPP codes or transfer keys, are essential to initiate the transfer process with domain registrars. Follow the instructions provided by your current provider to obtain these codes.
Initiate the Domain Transfer:

Login

to your reseller account and navigate to the domain transfer section. Enter the domain names and codes obtained from your provider. Follow the instructions provided to complete the transfer process.
Complete the verification process to validate your ownership and organizational details.Confirm the Transfer: Monitor the transfer status through your account. Receive updates on the progress of each domain transfer via email. Once we complete the transfer, you will receive a confirmation email. It's important to note that this process typically takes a few days, so we appreciate your patience during this period.
Set Up DNS and Verify Settings: After the transfer is complete, it's important to configure the DNS settings for your domains. Login to your account and navigate to the DNS management section. Ensure that you set up all DNS records, including A records, MX records, and CNAME records, correctly. Verify the settings to ensure proper domain functionality.
Inform Your Clients: As a responsible reseller, communicate with your clients throughout the transfer process. Notify them about the upcoming transfer and provide any necessary instructions they need to follow. Address any concerns or questions they may have to ensure a smooth transition for their domains.
Additional tips for moving your domain
Make sure that your domain is eligible for transfer. Some registrars have restrictions on domain transfers. Check with your current registrar to confirm that your domain name is eligible for transfer.
Keep a backup of your domain's DNS records. A backup will help you to avoid any problems if the transfer process does not go smoothly.
Be patient. The transfer process can take a while, so don't panic if your domain doesn't appear in the panel immediately.
As per ICANN rules, transfer of domain name within 60 days of any change is impossible. However, few registrars opt out of this 60-day lock period. It is advisable to confirm with the current registrar if any criteria for transfer out is missing.
It is advisable to initiate transfer 15 days before expiry.
Conclusion
Transferring your domains to ConnectReseller as a reseller can enhance your domain services to provide a reliable platform to your clients. Follow a step-by-step guide to seamlessly migrate domains, configure DNS settings, and ensure a smooth transition for your clientele.
Prepare your domains, obtain authorization (EPP) codes, initiate the transfer, set up DNS, and inform your clients about the process. Enjoy the benefits of a robust domain management platform and continue delivering exceptional services to your clients.
Start the transfer process today! Contact us to learn more.