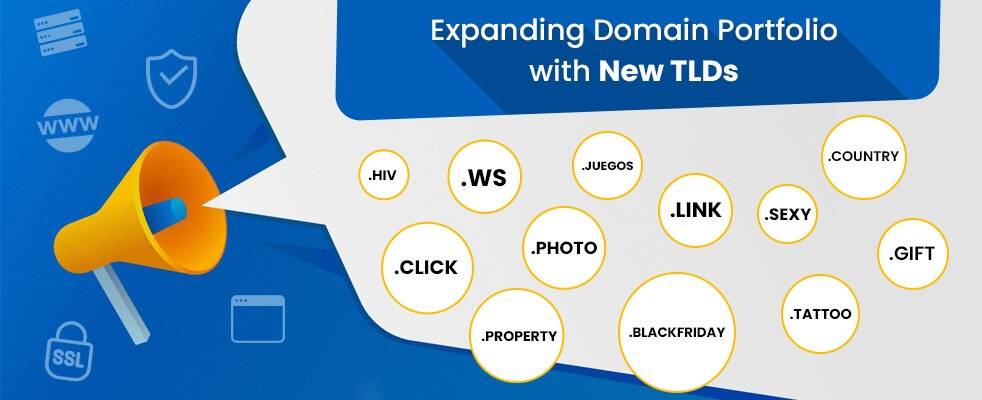 ConnectReseller Adds New TLDs to its Portfolio
In the ever-evolving world of domain names, new top-level domains (TLDs) are often introduced to offer businesses and individuals more choices for their online presence. We're excited to announce<!–-noteaser-–> the addition of new TLDs to our portfolio, expanding the possibilities for creating unique and memorable websites. Following are the exciting new TLDs now available through ConnectReseller
.blackfriday

.gift

.hiv

.link

.photo

.property

.sexy

.country

.juegos

.tattoo

.click

.ws
These new TLDs offer a variety of opportunities for businesses and individuals. For example, the .blackfriday TLD is perfect for professionals looking to create a buzz and sell products around the annual shopping sale.
The .gift TLD opens up opportunities for online gift stores. The .country TLD is a match for promoting tourism, cultural experiences, and national pride.
The new TLDs are now available for registration. To learn more about these new TLDs and how to register them, contact your Account Manager today!
Why choose us for your New TLD registration?
With over 20 years of experience in the industry, ConnectReseller has established itself as one of the leading domain name registrars. It offers a comprehensive range of domain services to meet the diverse needs of businesses and individuals. Beyond domain name registration, we provide services, including domain name renewals, transfers, and SSL certificates.
We are committed to providing our customers with the best possible service. To help you with your domain business model, we have a team of experienced professionals. We offer 24/7 technical customer support to resolve your queries in time.
Here are some additional benefits of registering with us:
Competitive Pricing

Easy-to-use interface

24/7 customer support

Free domain privacy
Conclusion
With the addition of new TLDs, we empower resellers to embrace unique domain extensions that resonate with their target audiences.
Strengthen your customer base as these new TLDs provide fresh opportunities for branding, online visibility, and industry-specific differences.
Register your new TLD today and start building your online presence!