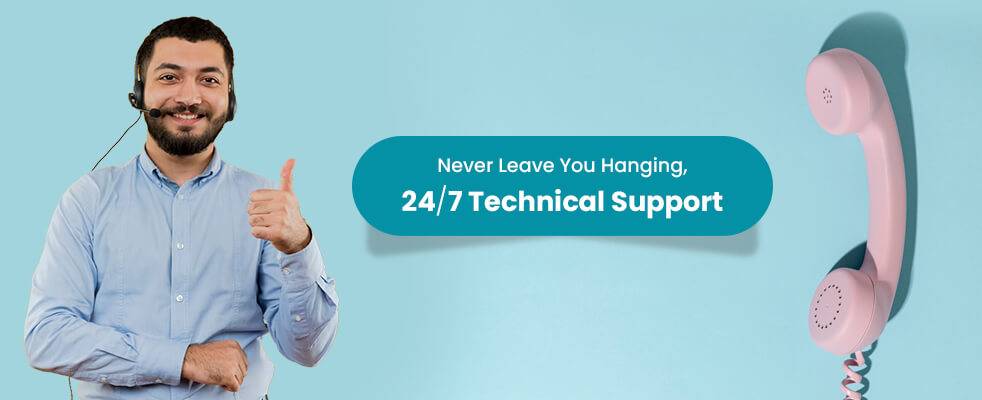 24/7 Support: Unlocking Business Growth Opportunities
Running a domain reselling business comes with its unique set of challenges. From technical issues to account management, timely assistance is crucial to ensure a seamless and successful operation. <!–-noteaser-–> timely assistance is crucial to ensure a seamless and successful operation. That's where ConnectReseller's 24/7 technical support steps in, providing round-the-clock technical guidance to empower resellers like never before.
The Assurance of Immediate Assistance
In the fast-paced world of

domain reselling

, time is of the essence. We understand this and offer 24/7 technical assistance to address any queries or issues that may arise. With a dedicated team of experts available round-the-clock, resellers know they have immediate help at their fingertips.
Technical Expertise
No matter how experienced or knowledgeable you are in the domain industry, technical challenges can still arise. Our technical team comprises skilled professionals with in-depth expertise in domains and reselling. From DNS configuration to

SSL certificate

setup, they can provide guidance and solutions to overcome technical hurdles.
Seamless Account Management
Managing multiple domains reselling accounts is complex, particularly when facing account-related issues, whether they are related to billing or invoicing. A dedicated account management team helps you to resolve account-related challenges, streamline operations, and address any concerns promptly.
Hassle-free Experience Anytime, Anywhere
The domain industry operates worldwide, spanning different time zones and regions. Geographic location is no barrier to confidence, as resellers benefit from comprehensive support for their products and services. Round-the-clock, our team is dedicated to providing the assistance you need, ensuring a hassle-free experience at any time.
Advantages of 24/7 Technical Support for your domain reselling business
24/7 Domain Reselling Support can benefit your business in many ways. Continuous service to your clients leads to increased customer satisfaction and loyalty.
Having 24/7 support means that you don't have to worry about monitoring your services every minute. It allows you to focus on other aspects of growing your business without being constantly interrupted by technical issues.
Thirdly, 24/7 support gives you a competitive advantage over other resellers who may not have this service. Also, potential customers are more likely to rely on your reseller program and register domains.
With reliable 24/7 support, you reduce downtime for your clients. As we quickly resolve technical issues, ensuring the panel runs smoothly.
Conclusion
In the competitive domain reselling landscape, having access to reliable and accessible support can make all the difference. ConnectReseller distinguishes itself with its 24/7 support, empowering resellers with immediate assistance, technical expertise, and effortless account management. With a dedicated support team available, direct your focus toward business growth and maximizing your success in the domain industry
Kickstart your journey as a reseller today and unlock a world of opportunities in the domain industry!